Lenoci Luxury has as its fundamental link in the chain of success the innovative way in which the style was conceived from the beginning. Grasp the needs of the most sophisticated consumers in emerging markets where quality perception is the basis of the product, especially if with a connotation of true and absolute 100% Made in Italy without any compromise.This development is made possible by a continuous awareness that at the base of each product there is a nearly maniacal care in the choice of raw materials, garments made of fine fabrics with attention to detail, but especially of a unique and refined style.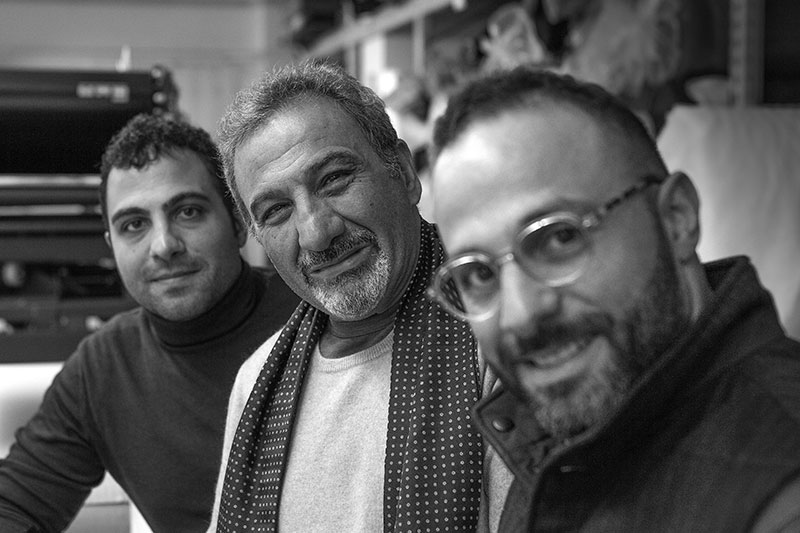 The company was founded (in 1990) in Martina Franca, with the aim of producing ``haute de gamme`` female and male coats, produced according to excellent artisan processes. This is a purpose that the founder Domenico Lenoci and his wife Angela Caramia have consolidated over time through a meticulous style, which has always developed a growing success, developed in over 30 countries around the world, the current today by the new generation, with his sons Leonardo and Giandomenico who take care of and expand the sales network abroad (Korea, China, Japan, Russia, Kazakhstan, Kyrgyzstan, Kurdistan, Ukraine, Czech Republic, Holland, Belgium, Canada, Uzbekistan, Azerbaijan, Argentina, United States , Lebanon, Belarus, Spain, Tunisia, Greece, the United Kingdom, Jordan, Israel, Norway, Estonia, Germany, Switzerland, France, Italy).
An extreme luxury note that gives comfort, softness and elegance. The specific manufacturing process gives a special effect to the Sable Cashmere. Our cashmere's already known features are ennobled by the tactile quality that remind the caresses of the

Elegance and exclusive. The leather obtained from this majestic animal, in fact, has natural features of softness that cannot be found elsewhere. Besides being so soft, it is breathable and flexible, and especially extremely resistant to mechanicals forces. The grain is

The F/W 20/21 collection includes luxury accessories in Ruthenium. The ruthenium, from the Latin the Ruthenia means Russia, is a precious carbide metal white. It comes in four different crystalline shapes that doesn't tarnish, and is not attacked by acids.